Haryana Patwari Exam Study Material 2019(Updated)
Haryana Patwari Exam Study Material 2019(Updated)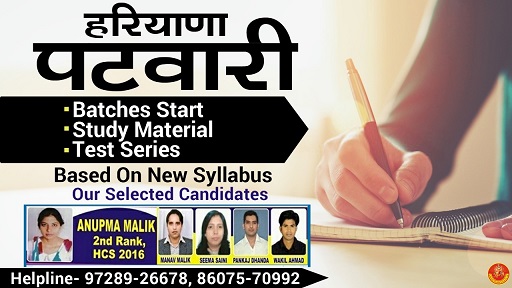 What you will get
Complete Study Material(Updated)
Most Expected Questions  (Most Realistic Practice ) (CAN BE REVISED IN 15-20 DAYS ONLY)
Expert Support ( through email kushmandaeducation@gmail.com)
ENGLISH/HINDI
Fee-Rs 6000/-
 "Making good decisions is a crucial skill at every level. You should not waste this opportunity for just a sake of only appearing the examination. Give this attempt with the full fire. So join us immediately."
Fee has to be paid-by Cash on Delivery or by DD/Cheque for the full amount favoring KUSHMANDA IAS HCS ACADEMY payable at PANIPAT . Trust, quality and reliability , the bywords for KUSHMANDA IAS HCS ACADEMY  will remain our guiding force for All Exams.
How to send request:
Only one single call on our helpline number 08607570992,09728926678
KUSHMANDA IAS HCS ACADEMY
C-100,TDI CITY
PANIPAT
HARYANA
Helpline: 08607570992, 09728926678
We would take around 5 days to deliver the material (or 1st installment, if applicable) in India from the day we receive your DD/cheque.
FOR ANY POSTAL MATERIAL RELATED QUERY OR TO KNOW THE STATUS OF MATERIAL ORDERED, KINDLY SEND EMAIL USÂ kushmandaeducation@gmail.com