Rajasthan Current Affairs
Rajasthan Current Affairs
FREE DOWNLOAD
Join new crash course programme (distance learning) for upcoming
Rajasthan State and Subordinate Services Combined Competitive (Preliminary)
Examination-2013
What you will get:
30 self study booklet (complete syllabus)
30 scoring potential test papers (expected questions)
Model Answers of every test paper (Most  Realistic Practice )
Expert Support ( through email kushmandaeducation@gmail.com)
English/Hindi Medium
Fee-6000/- Rs
30 Booklets:
1.History, Art, Culture, Literature, Tradition & Heritage of Rajasthan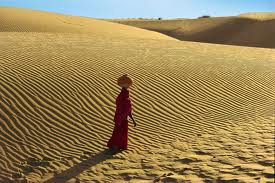 2.Indian History
3.Geography of World and India
4.Geography of Rajasthan
5.Indian Constitution, Political  System &Governance
6.Political and Administrative System of Rajasthan
7.Economic Concepts and Indian Economy
8.Economy of Rajasthan
9.Science & Technology
10.Reasoning & Mental Ability
11.Current Affairs
Fee has to be paid- by Cash on Delivery or by DD/Cheque for the full amount favoring KUSHMANDA EDUCATION SERVICES PVT LTD  payable at PANIPAT  . Trust, quality and reliability – the bywords for KUSHMANDA EDUCATION SERVICES PVT LTD – will remain our guiding force for  – both Preliminary as well as Main Exam.
How to send request:       
Only one single call on our helpline number 08607570992,09728926678 
or
Students  can download the respective application form.
After filling the form, attach the DD/Cheque and send it to us at the address mentioned below:
KUSHMANDA EDUCATION SERVICES PVT LTD
B-892, SUSHANT CITY, ANSAL
PANIPAT
HARYANA
Helpline: 08607570992, 09728926678
We would take around 5 days to deliver the material (or 1st installment, if applicable) in India from the day we receive your DD/cheque.
FOR ANY POSTAL MATERIAL RELATED QUERY OR TO KNOW THE STATUS OF MATERIAL ORDERED, KINDLY SEND EMAIL US kushmandaeducation@gmail.com
Or call us 08607570992,09728926678